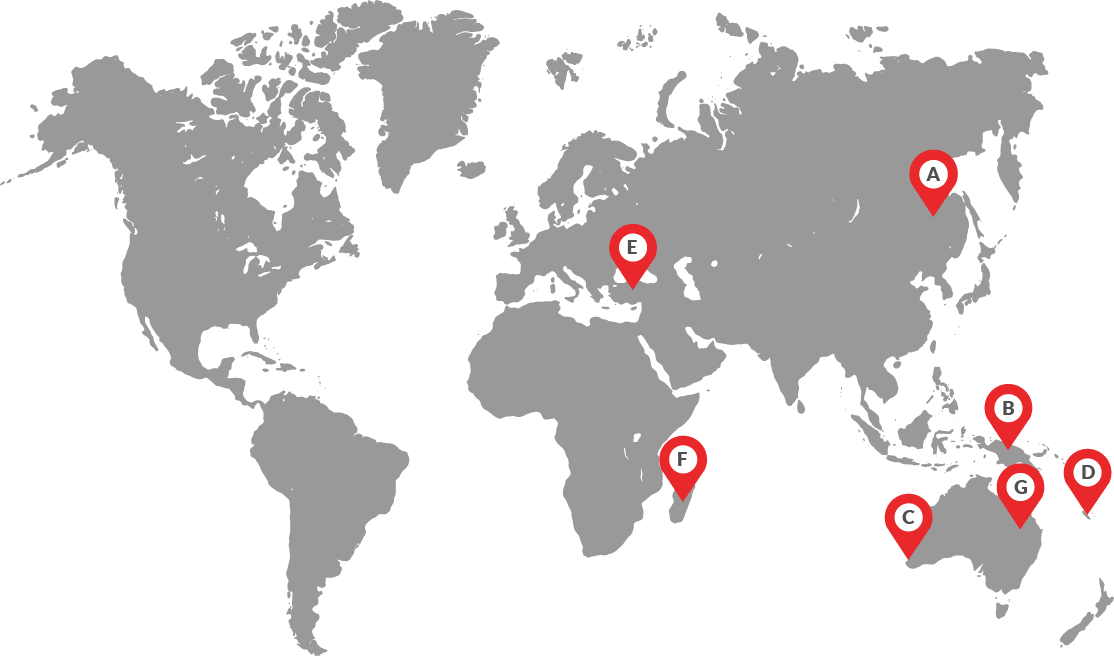 Projects

Amursk POX Plant, Polymetal Int'l, Amursk, Russia
This is the first autoclave project in Russia. Our scope of work included: design reviews, construction supervision, commissioning, operations and maintenance.

Lihir Million Once Project Upgrade, Newcrest Mining, Lihir Island, Papua New Guinea
This is one of the world's largest known gold deposits. The ore is treated using POX and now includes the world's largest autoclave. Our scope of work included: design review, construction completion, commissioning, debottlenecking study and continued operations and maintenance support.

Ravensthorpe Nickel Operations, First Quantum Minerals, Ravensthorpe, Western Australia
The project was acquired as a decommissioned site by FQM in 2010. PPi was engaged to re-start the two HPAL trains, a task that was completed to a high standard culminating in flawless startups. We continue to provide process engineering services.

Goro Nickel Project, Vale, New Caledonia
Goro is one of the largest mining projects in the world. Our expertise was involved in the design, construction, completions, commissioning and maintenance of three HPAL trains. The Goro HPAL trains were designed to operate at 270oC and 59 bar, the highest temperature and pressure for any autoclave operation.

Turkey
Process Plants International provides consulting and supervisory input to several major mining projects in Turkey.

Madagascar
Providing process optimisation and maintenance consulting services to a major nickel miner in the region.

Central Queensland, Australia
Process Plants International provide specialised service work to an array of critical control valves used in the Queensland gas fields. We operate on tight schedules to deliver critical repairs to process critical equipment.